Deliciously covered by: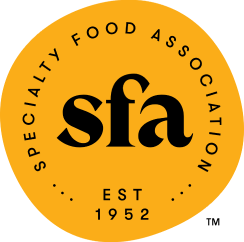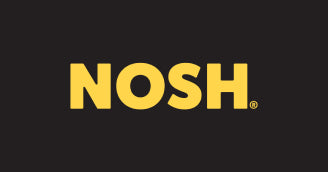 Made From
Premium

ingredients

Large non-GMO kernels and high quality cocount oil
no
unpopped

kernels

Full & Round popcorn bursting with flavor
Iconic
Asian-inspired

Flavors

Salted egg | Black Sesame | Ube | Black Milk Tea
Just want one Flavor?
Black Sesame
12 Bags
Nutty & bitter sweet, a taste will transport you to dessert shops in Asia where one might bite into a chewy and sticky 'tang yuan' (glutinous rice ball) filled with smooth and creamy black sesame paste.
Ube
12 Bags
Found in Filipino desserts, ube is a purple yam that tastes slightly sweet, earthy with a hint of vanilla.  This popcorn will taste like grandma's thanksgiving sweet potato casserole, but without the food coma after.
Salted Egg
12 Bags
Our salted egg popcorn is creamy & sweet with a hint of saltiness. This rich, buttery and 'custardy' flavor will be bursting with umami.
Black Milk Tea
12 Bags
Considered to be one of Taiwan's premium teas, this popcorn is made with tea leaves from the famous Alishan region of Taiwan. Alishan black tea has a smooth, full-bodied taste with a hint of floral and honey notes and a slightly smoky finish rounded out by the maltiness of the milk. Experience Asia's favorite drink in a snack!
honest reviews from honest people
Gluten Free
No
Preservatives
Marine
Collagen
Omega-3s
Upcycled
BCAA Protein

Variety pack
24 Bags
Korean BBQ, Salted Egg, Sriracha, & Thai Lime & Herb all in a convenient sample pack!
More Info
Made From
Premium Salmon
Sustainably-sourced from Norway & England
Texture like
Kettle Chips
But with more protein & nutrients
(and way less carbs)
Featuring Iconic

Asian-inspired Flavors
Savory, sweet, salty, spicy, we got it all
umami
bomb-tastic!
Just one bite channels the indulgent flavors of our favorite Asian recipes, from kickin' Korean BBQ to savory Salted Egg.
flavors that transport you
Korean BBQ
24 Bags
Inspired by one of Korea's most iconic dishes, Bulgogi Beef, Tochi's Korean BBQ-flavored salmon chips employ a sweet and savory base elevated by the aromatics of sesame oil.
Sriracha
24 Bags
Paying tribute to this iconic hot sauce, Tochi's sriracha salmon chips are a perfect balance if sweet, punchy sour, umami garlic, and finished off with a light spicy kick.
Salted Egg
24 Bags
Rich, savory, and bursting with umami, we dust Tochi's salted egg salmon chips with the perfect amount of creamy yolkiness for maximum drool-worthy flavor.
Thai Lime & Herb
24 Bags
Inspired by the iconic Thai style steamed fish with garlic & lime sauce, we seasoned our Thai lime & herb salmon chips with a blend of herbs and finished off with a kiss of lime.